If you start and the train must be repair, think about to change the travel.
Maybe the train will burn after the 2h drive.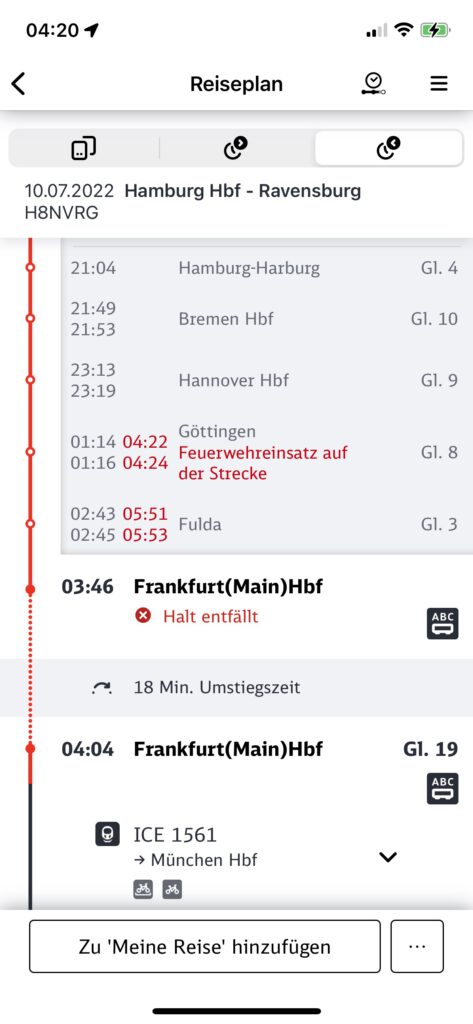 After this the chancing the next stopp will be canceled, but this is where I need to change the train.
So what now?
Ok stay in this train to Karlsruhe maybe it goes from to home. But not here at this tripp 😉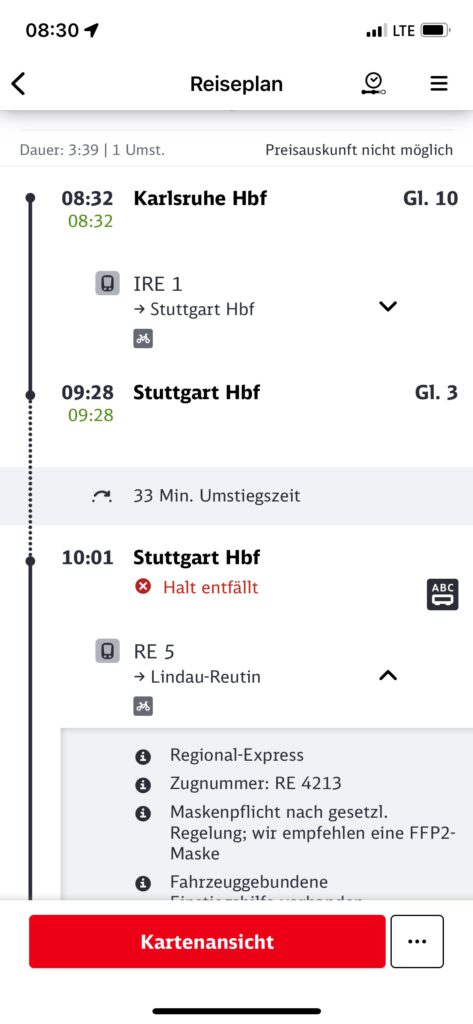 Yes it is true it the continue train did stop a at the same witch me train end .
And yes I am at home for a bike ride.